Well here we are in 2021. I thought I hadn't done much in 2020. It felt like time rushed by, while at the same time somehow crawled along all while nothing seemed to happen. Well apparently I was pretty busy. I made more clothes this year than previously. If you want to see everything I finished and photographed (there are actually a couple more not yet documented) you can look on my 2020 finished makes here. I joined #memademay for the first time, I tested patterns, I joined in more challenges, I took up knitting again and I connected with more of you than ever before.
Highlights of my sewing year include participating in #memademay for the first time. I have watched from the side-lines until now because I didn't have enough memades to join in. Many of my clothes are made to take away on holiday and are not 'everyday' wear, but this year as we went into Lockdown, there was really only one venue to dress for so. It turned out I had enough to wear my own makes every day (even though I don't change clothes every day).
Of course May ended with the murder of George Floyd and for a while I kind of wondered what even was the point but I was galvanised as I saw my sewing community showing what they are made of. Even through the pain and anger, I've been learning and I've seen you working.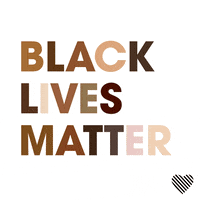 This year I got back in action as a #minervamaker. Having more time meant I could jump back into the delights of Minerva.com's universe. My collaboration with them has really allowed me to have fun with fabrics and I went on a frosting binge in the Autumn with a fantastic range of glamourous materials that they gave me to review. I also was able to show off my makes on their revamped website which is like a little self-contained social network. I threw a couple of these into the fabulous #designindecember challenge from Linda of @nicedressthanksimadeit.
In fact I did quite a few challenges this year. I had gotten a bit over challenges as in the past I've often been away and I just found it too much pressure to post things every day for a month. Many of the hosts recognised this and did low key versions of their events. I joined #sewtogetherforsummer (my favourite) for their pared down loungewear fest; the Mood Sewciety Tecoma blouse session of #sewmyview with fantastic @thatssewmonica; @bimbleandpimple's #bpsewvember which was thankfully just a weeklong event and the brilliant #notioncommotion hosted by @missceliespants.
I started Testing sewing patterns again. I did a lot of pattern testing this year which I loved and was able to connect with some great new Indie Pattern companies. I made some samples for PatternLab.london whose innovative website allows you to custom fit your own pattern blocks. A beautiful debut with the Lima dress from Kosedo Studio and I made the Supermarket Slacks and Skirt from Seen and Sewn Patterns and the Adele apron dress for Alice and Co Patterns
Like many, I had the bittersweet experience of sewing scrubs for the NHS and making masks. This gave me all sorts of conflicting emotions and thoughts.
Reawakening my knitting by participating in two tests for the lovely Kunbi Ayo-Okanlawon of @handmadebykunbi and putting a few hours into one of my oldest UFOs.
I joined IG to make friends and this year I connected with a whole bunch of new sewists around the world and met two special IG people in IRL.
Knitting brought me to an amazing impromptu project that reached out around the world. I stumbled across this beautiful idea from knitting designer @leila_raven and when I shared my take on it I was overwhelmed by the response, I'm still getting hits from all over.
In a surprisingly productive making year, these were my best nine according to all of you. Lovely to see my mum in there.
So that was my roughly chronological, look back over 2020. Thank you for your company here and on IG, it's been good for me.
Thanks for dropping by,